Service
Our College's canteens provide a quality food service for Westside staff and students.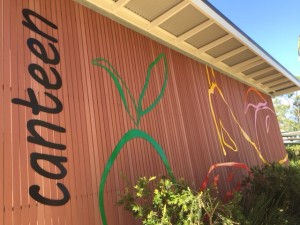 The Primary School Canteen operates on Wednesday to Friday only. All Prep to Year 6 students are able to order using the My Student Account (MSA) Portal for Morning Tea and Lunch, Wednesday to Friday. Years 4 to 6 are also able to purchase over the counter at these times.
The Secondary School Canteen operates Monday through to Friday. Automated food vending machines are also available for students to access.
Ordering
The MyStudentAccount Portal can be accessed by clicking the button below. If it's your first time logging in, both your username and password will be set to your Parent Code which is located on your fees statement. You can also phone the College on (07) 3437 9000 to obtain these details.  Once logged in,  you will have the option to change your password from the menu on the left.

The Canteen Portal is linked to the Student ID Cards which is issued to all students from the commencement of Term 1.
There are no College Fees for parents to use this service.
Our Primary and Secondary Campus canteens have this service available. Students will also be able to pay at the point of sale with their Student ID Cards, providing the card is topped up with funds.
You can top up your child's account through the MyStudentAccount Portal or in person at the Secondary Campus Reception.