TAG
Here at Westside Christian College we pride ourselves on building relationships between students of all ages and backgrounds. Four mornings a week, students start the day in their T.A.G groups. This is an opportunity for a small group of children from years 7 – 12 to grow relationships with each other as well as form a strong bond with their T.A.G teacher.
T.A.G stands for Together and Growing and is an important part of our culture at Westside. During the 15 minutes of T.A.G time, students will work through the notices for the day, catch up with other students and share in a devotion and prayer time. With students being involved in a T.A.G group from Semester 2 in Year 7 right through until their final weeks of schooling in Year 12, students are able to build strong relationships between age groups that otherwise would not be possible.
---
BOBS
"Honour all people, love the brotherhood, fear God, honour the king." 1 Peter 2:17
Westside Christian College runs a boys mentoring program where the aim is to restore boys' enjoyment and confidence in learning. Using key male staff we want to spend time with young men, teaching skills such as commitment, adventure, creativity, responsibility and trust. We want to do this in a casual, fun environment after school, once a week (Friday afternoon from 3pm until 4.30pm at Westside Christian College). Along with the weekly activities there will be monthly outings, such as a trip to TimeZone or the EKKA.
What can you look forward to?
Contracting arvo & Tribe selection
Team sports: FUTSAL, Cricket, Handball, Dodgeball and Volleyball
Film Festival & Trivia arvo
Excursions to Skyzone & EKKA
Nerf Wars
BOBS Masterchef
Overnight Bush Camp
---
FIT Chicks
FIT Chicks: Fitness – Integrity – Tenacity
Westside Christian College believes that girls are born with an innate purpose and a destiny. Through FIT Chicks we endeavour to equip girls with the skills,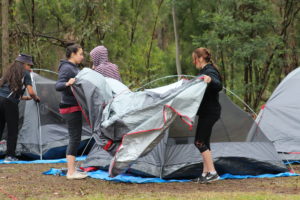 abilities and determination to overcome these difficulties and succeed.
The program addresses these issues by providing young women with an opportunity to develop their knowledge, resilience and self-worth whilst working to achieve physical, mental, spiritual goals as part of a community. This is important as "positive growth is fostered in young people when they experience a feeling of connectedness to others and to society; they feel a sense of control and competency and they have a stable identity". (Girls with Purpose; 2007 Lifehouse Products, Qld.) Through working together to achieve a seemingly unachievable goal the girls will experience a sense of purpose.
The Fit Chicks program aims to develop girls who have: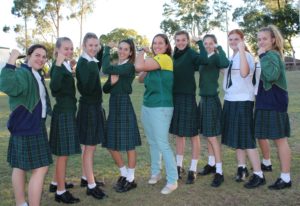 A sense of belonging
A sense of self-worth
A sense of purpose
The capacity to overcome difficulties
The capacity to make wise choices