The Westside Christian College Football Development Program is designed to allow students the opportunity to develop their soccer skills in a professional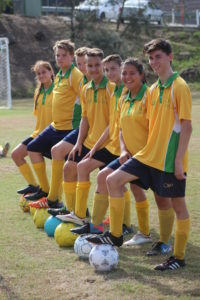 environment with excellent coaching. The program has been running since 2011, and gives students in Year 9 and 10 the opportunity to elect to complete a six-term program run over two years.
In Year 9 students are introduced to the sport of Futsal in Term 1, and begin the Outdoor Football component in Term 2 and 3. In Year 10 students develop their skills of Futsal within game play situations, and complete the Outdoor Football component in Term 2 and 3.  In Term 4, students move into a secondary sport: currently Volleyball (Year 9) and Aquathon (Year 10). 
The program follows the FFA Curriculum designed to ensure junior players across the country are familiar with the nation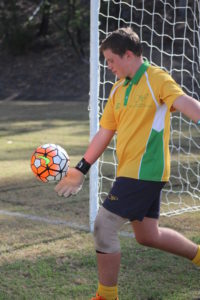 al style of football preferred by Senior Level coaches.  Our coaches have completed their Junior and Senior Football Licences and have experience coaching football in various contexts.
We encourage both boys and girls to consider taking Football as a subject.  Our program is a 'development' program, which ensures that players of any skill level can participate.