Here at Westside Christian College we have a great range of exciting Creative Industry subjects for students to choose from.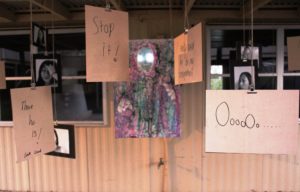 From working in groups producing a short film from start to finish, to composing a musical masterpiece. Students have ample opportunity to explore their creative talents in an engaging environment.
Within our Creative Industries banner students are offered subjects including Drama, Art, Music and Film, Television and New Media. In Year 12 students are also offered a Music Extension subject.
In Term 4 of each schooling year, the College hosts The Emerging Artists showcase. This event is an exciting occurrence within the College that gives Creative Industries students the opportunity to present the projects that they have been working on throughout their schooling year.