At Westside Christian College we aim to use outdoor challenge and adventure, coupled with reflection in a Christian context, to help individuals learn and grow.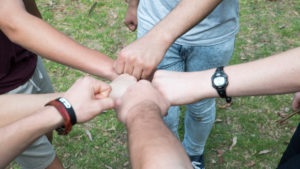 We have chosen this form of education to complement our academic stream because we feel it broadens students' experiences, as well as teaching them skills that strengthen those they learn in a class environment.
Program Purpose
Our main purpose for taking students outside the school grounds for education and life experience is to show our students the love of Jesus. We hope to achieve this through relationship building between staff and students; allowing them to spend time outside in God's creation and by supporting each students through the different activities.
Our secondary purpose is to relieve the discomfort many people have with the outdoors, whilst still respecting it through safe practise. We aim to do this through a range of fun and interesting activities looking at self-esteem, team building and how to face and survive life challenges. Furthermore, the program has also been designed to take our students to a point where their outdoor skills and comfort level will reach a place where each student feels confident enough to organise their own outdoors experience to suit their needs.
Year 7 Camp – CYC Burleigh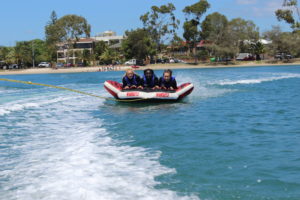 Stand up paddle boarding, body boarding, tubing, canoeing, team-building, swimming, trivia, beach walk.
Year 8 Camp – CYC Burleigh
Mountain biking, canoeing, hiking, flying fox, Joe's jump, night beach walk, movie night.
Year 9 Trek Camp – CYC Burleigh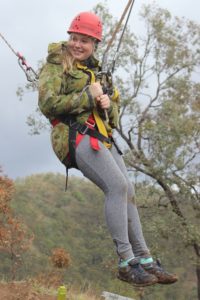 Hike and camp-out night, abseiling, archery, low ropes, initiative games, campfire, night games.
Year 11 Leadership Camp – Mt Tamborine
Relax and reflect in an outdoor setting, leadership-based talks, leadership acti vities, free time, sport, group-based activities, performances.