Lessons
Instrumental Music provides students at Westside Christian College with an opportunity to develop skills on a range of instruments and voice, as well as providing students with opportunities to play in a range of ensembles.
Instruments that are available for tuition at the College include:
Piano & Keyboard (From Grade 1 upward)
Strings: Violin, Viola, Cello (From Grade 2 upward)
From Grade 4 the following instruments are also available for students to learn:
Brass: Trumpet, Trombone, Euphonium, Tuba
Woodwind: Flute, Clarinet, Bass Clarinet, Alto Saxophone, Tenor Saxophone, Baritone Saxophone
Guitar: Acoustic, Electric and Bass
Drumkit & Percussion
Voice
For additional information please see the Instrumental Music Brochure.
To enrol in lessons please complete the Instrumental Music Enrolment Survey online via Schoolbox.
Ensembles
Our Primary Campus music ensembles include:
Junior and Senior Primary Choirs
Junior Band (exclusive program for select Grade 4 students only)
Senior Primary String Ensemble (Grade 4-6 students on Violin, Viola and Cello only)
Senior Primary Band (Grade 4-6 students on all Orchestral & Band instruments)
Our Secondary Campus music ensembles include:
Symphonic Band (Grade 7-12 students all Orchestral & Band instruments)
Funk, Jazz, Rock Band (FJR – auditions required for places on Voice, Guitar, Bass, Brass, Woodwind and Drumkit)
Secondary String Ensemble (Grade 7-12 students on Violin, Viola, Cello)
Flute Ensemble
Brass Ensemble
Vocal Ensemble
All students are welcomed and encouraged to join an ensemble to further develop their musical skills. Please note that students are expected to be having lessons on their chosen instrument (unless they are of a Grade 5 A.M.E.B. standard or higher) in order to participate in ensembles – either through the college Instrumental Lesson program or privately, outside school.
Please stay tuned to Schoolbox and Assembly announcements regarding auditions, sign up meetings and first rehearsals for all Ensembles.
If you would like more information, please contact the Instrumental Music Co-ordinator, Mrs Walker: cwalker@wcc.qld.edu.au
---
Instrumental Music Instructors
Miss Courtney Schuurs – Strings (Violin & Viola)
Courtney holds a Bachelor of Music in Viola performance from the Queensland Conservatorium, and has completed her Master of Teaching (Secondary) majoring in Music and Ancient History.
Courtney attained her Associate Diploma in Viola Performance (AMusA) with the A.M.E.B. in 2015.
She has been teaching Violin and Viola for 7 years, and regularly engages in Professional Development opportunities in string pedagogy to continue growing and developing her skills. She has experience preparing students for both AMEB and Trinity College London exams, as well as auditions for ensemble programs.
Courtney is a current member of the Brisbane Philharmonic Orchestra, is part of a budding string quartet, and performs as a freelance Violist. She has extensive orchestral and chamber music experience, having performed with The Orchestra Project, the Australian Youth Orchestra National Music Camp, the Queensland Conservatorium Symphony Orchestra, the Queensland Youth Orchestra, and has had the opportunity to play all over the country and internationally.
---
Miss Felicity Mohr – Cello
Miss Felicity Mohr holds a Bachelor of Music (Honours) from the University of Queensland and an Associate Diploma in Cello Performance (AMusA) from the A.M.E.B.
Felicity has 5 years teaching experience, teaching Cello and Piano privately and at various music schools.
She played as part of QLD Youth Symphony for 6 years and toured with them to Europe and China in 2017. Currently she performs professionally as a chamber musician with the Cadenza Chamber Players and as a solo Cellist as part of her electroacoustic cello project.
She undertook a composition major at university with Dr Robert Davidson, and has a long-held passion for composing and arranging for chamber music settings, and a growing passion for composing via improvisation aided by effects pedals and sound design in Ableton.
---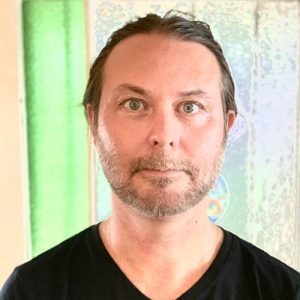 Mr Aaron Nebauer – Guitar (Acoustic, Electric and Bass)
Mr Aaron Nebauer studied a Bachelor of Music at the Queensland University of Technology, majoring in composition for film and television.
Professional musician for a number of years with extensive performing, recording, teaching and film work.
---

Miss Greta Hunter holds a Bachelor of Music (Honours) majoring in Classical Flute Performance from the University of QLD.
Extensive experience performing as a Flautist in Solo, Chamber and Orchestral settings.
10 years teaching experience, specialising in the Flute, Piccolo and Music Theory.
Regularly prepares students for performances, A.M.E.B. Examinations, competitions and auditions.
Specialises as a conductor working with both youth and community ensembles throughout Brisbane.
---
Miss Jess Hall – Reeds (Clarinet, Alto/Tenor/Baritone Saxophone)
Miss Jess Hall received a Bachelor of Music in Flute Performance and a Graduate Certificate in Clarinet and Saxophone Performance at the Queensland Conservatorium.
Has 4 years of experience teaching woodwind instruments, and has prepared students for A.M.E.B. Examinations and other auditions and performances.
Associate member of the Queensland Music Teachers Association
Performs professionally with Cadenza Chamber Players, and other local Brisbane groups, in a range of genres from classical to musical theatre.
---
Miss Emily Matthews – Brass (Trumpet, Trombone, Euphonium, Tuba)
Miss Emily Matthews is a first class graduate from the Royal Northern College of Music in Manchester, UK. She holds additional graduate qualifications in special needs educations and TEFL.
She has undertaken research projects on Music performance Anxiety, talking with some of the research communities leading experts on the subject.
A Brass specialist who has performed across Europe and Australia. With notable performances with the Dutch National Opera and Royal Northern Brass Band.
She has dynamic Ensemble and teaching experience through her work with the BBC Philharmonic Learning department and background in a diverse range of Orchestras, Bands, Ensembles and solo performances.
---
Mr Hik Sugimoto
Received his Bachelor of Music from the QLD University of Technology Majoring on Drumkit.
Has taught Drumkit and Percussion since 2007 and held clinics/workshops around regional Australia and India
Works as a freelance drummer with international/national touring experience (Asia, South East Asia, USA)
Shared the stage with: Joe Satriani, The Church, The Cat Empire, The Whitlams, Ball Park Music, Megan Washington, Stiff Little Fingers, Ruts DC and many others.
Other notable performances include: 2020 Australian of the Year Awards, Finalist 2011 Australia's Got Talent, 2013 TEDx Brisbane, Q150 Celebration, Various Music Festivals
---
Lucia Medeiros Hodge received her Bachelor of Music in Jazz Voice and her Graduate Diploma in Vocal Pedagogy from the QLD Conservatorium of Music.
Teaches contemporary styles (Jazz, Pop, Rock, Musical Theatre) and is a Latin Jazz specialist.
Has taught in a number of music schools as well as in her private studio.
Professional singer, performing regularly since 2011 with her Brazilian Jazz Band (Coisa Linda). Experienced Jazz Performer, having sung with various Jazz Ensembles.
Can sing in Portuguese, Spanish and French.
Finalist in the QLD Music Awards (2015 – World Music) and highly commended in the 2014 edition of the QMA.
---
Mrs Sarah Nguyen received her Bachelor of Music (Honours – Piano) and her Master of Philosophy (Piano Performance) and Doctor of Philosophy (Piano Performance) from the University of Queensland.
Her PhD specialised in the performance of French Harpsichord repertoire on the Piano.
Regularly accompanies Vocalists and Instrumentalists for Concerts and Exams and is a Professional Member of the Accompanists Guild.
10 years teaching experience, specialising in Piano & Music Theory, and prepares students for exams auditions and performances.