Dance Eisteddfod
During the Junior Primary years, students participate in a range of creative art activities to engage their minds, bodies and senses. Junior Primary students have opportunity to perform at the Ipswich Dance Eisteddfod, as well as other events involving music, creative movement and drama.
---
Bounce Back
Bounce Back is a well-being and resilience program taught to our students from Prep – Year Three. Bounce Back offers practical strategies to help children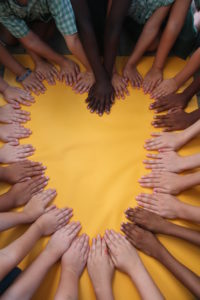 function well at school and in life. In our supportive Junior Primary learning environment we promote positive mental health, well-being and resilience with our students.
---
A Place To Pause
Through the generous donations of the grandparents of our Junior Primary students and the hard work of many staff and volunteers, a Quiet Area has been established for our students.   
Life is becoming more and more stressful and children are increasingly suffering the effects of a society that is fast paced and demanding. Our Quiet Area provides a retreat for students. A place individuals or small groups of children can read, talk or just sit and reflect.